Alas! It feels like it's been forever since Cherry Bullet came back and good that they did, they came back with a title track which I can only describe as an earworm, but more on that later, they released their first EP called Cherry Rush. Let's jump right into the discussion.
Love So Sweet being the title track, sounds very wistful or something, the chorus is fun but melancholy. I love the whistles and the "shh". Haeyoon sounds amazing as always. The last "da da da" goes on for a long time. That's my only complaint along with the production or mixing sound a little bit off. However I see it being an earworm among listeners. I also liked the music video, the outdoors set with the Cherry Bullet van is adorable. The rooms concept reminds me of one of the Life Goes On performances which I loved so no complaints at all there. The M/V does feel a little bit low-budget but that's expected from FNC.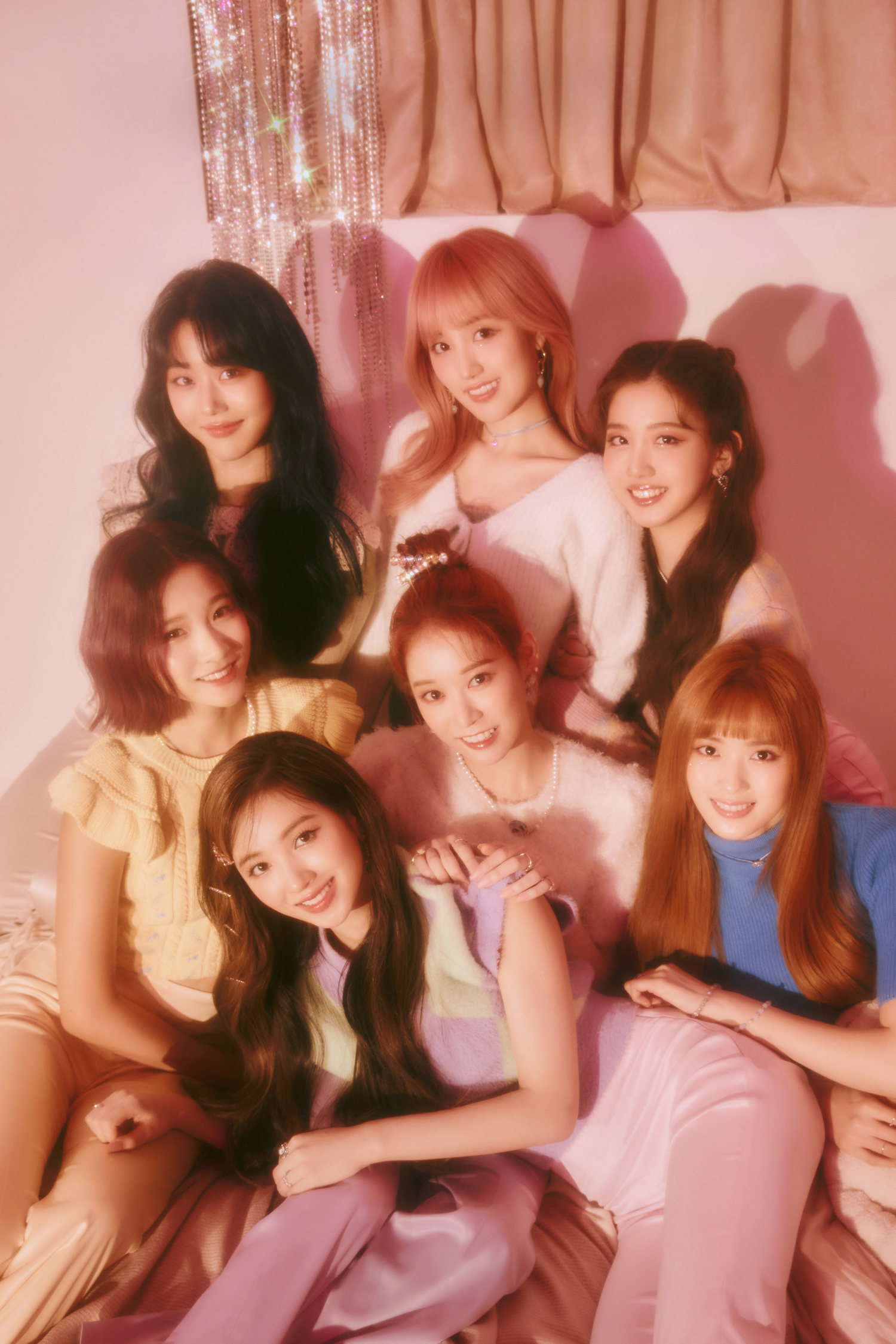 Next is Follow Me. Another interesting intro. More weird vocal mixing but it doesn't bother me as much as it did with Love So Sweet. Another fun chorus, ba da da dum! Feels very summery so I'm sure people will be listening to a lot when it gets warmer. I liked how the bridge gradually had a build-up and then had the girls all singing in the background. Another long outro but I don't really mind. Very cheery and poppy.
Keep Your Head Up is next in queue. This one brought a complete vibe change. Sounds less cute and more girl crush. The chorus has an addictive beat. Who's this rapping in the second verse! Jiwon maybe? She sounds so good. A very beat intense music, I can almost picture a performance for this. Another good bridge by the end of the song followed by those high notes.
Whatever starts off with more laidback beat in the first verse. That pre-chorus sounds very good, it has a nice build-up towards the chorus and then nicely transitions! So spacey. Very much liked Bora's vocals! Another super catchy chorus, that seems to be the theme of the album at this point, it seems to me, and given the title of the EP, it sounds fair. Second verse, still no idea who's rapping but so good! Still obsessed with the pre-chorus. Interesting how the ending chorus has modulation/key change. This makes a decent b-side.
Closing the album is Ting-a-ring-a-ring. A nice closing ballad with a slightly more upbeat side to it. I like this laidback vibe going on with the song. I don't think I like it quite as much as Violet but I live for these vocal-heavy CheBul tracks. Vocally, they all sound very good. I appreciate slow rap verses too so I enjoyed those in this song. The "ba ba ba" instrumental break-ish sounded good, this addition was nice. No real bridge which is a shame (just because I love a good bridge) but I like how the song ends with all the vocals. Decent song to end the EP.
Overall: A very cohesive album, lots of catchy choruses and gorgeous vocals. The mixing sounds sort of "stuffy" to me or something (I don't know music production terms). I liked how they kept their album theme consistent and worked with the tracks accordingly, I always like it when that happens. Love So Sweet was like a poppy Bad Guy with an absolutely killer hook I can't get out of my head (I still hear it). Good to have them back, looking forward to their music stages and choreography.
ALBUM SCORE — 7/10